clean + safe
WHS products are free of parabens, silicones, sulfates, phthalates, fragrance, color, siloxanes, palm oil, and hydrolyzed wheat protein (which makes them gluten free), and they're cruelty-free. Plus, the preservative system is entirely plant-based. All but three of the products (which contain beeswax) are vegan.
luxurious + effective
This is a salon quality line tested for over 15 years on my clients and made to my professional standards. WORLD products will improve the quality of your hair and skin with regular use, and they won't make your hair color fade (phew)
multipurpose
Most of the products can be used interchangeably on both skin and your hair. This saves you time as well as space in my bathroom and your suitcase while traveling. You'll love that you can use clean as both your shampoo and body wash, protect as your conditioner and shaving cream, believe as your hair polish and dry skin balm, and the list goes on. Rather than offering a large range simply to sell more products, WHS has created simple clean products that are minimal, effective and fun to use.
fragrance free
WHS products are free of synthetic fragrances which many of us, myself included, have sensitivities to. If you have sensitive skin, you will love our gentle formulations. Those that want a scent in WHS products have an option of adding one of our therapeutic grade essential oil blends to personalize and activate the products.
About the Founder: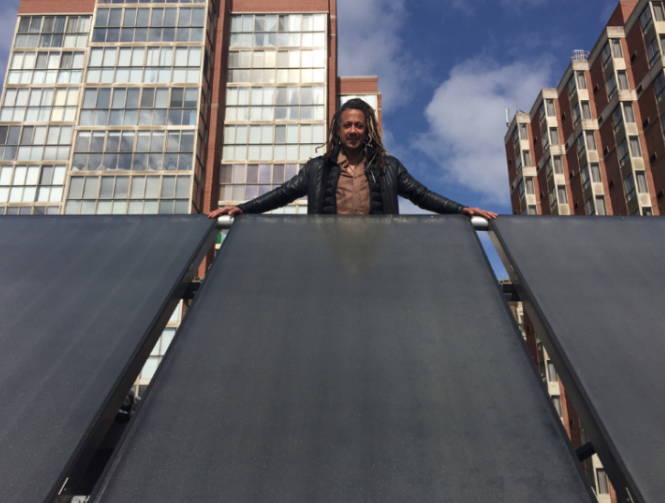 My name is Brian Phillips. I'm the founder of WORLD Hair and Skin.
In 1993, I developed a severe case of contact dermatitis on my hands. After treatment with steroidal creams, the condition worsened. By luck, a client who was studying to be a naturopath came in for a cut. She looked at my hands and remarked that my skin was reacting to something I was using regularly, and suggested that I eliminate those toxins from my routine. Through a process of elimination, it became obvious the perm solution and gel were the culprits. After I stopped using these products in my salon, world SALON in downtown Canada, the dermatitis cleared up on its own.
Because of my own issues with toxins in hair care products, I became an eco-warrior for clean beauty in the 90's before green was a buzz word. I may have been ahead of the curve but my vision was to develop a line of products that were simple to use, clean, gentle yet effective.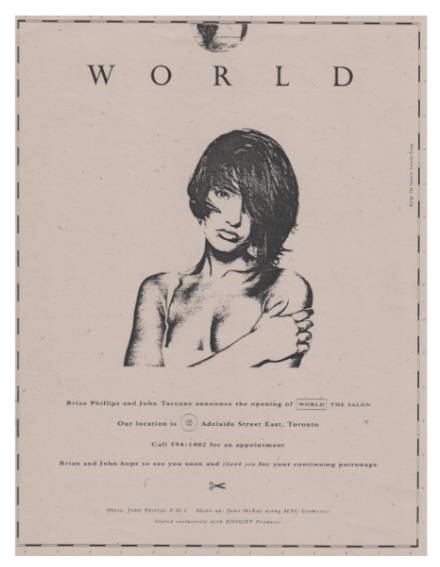 This year, worldSALON, a Canadian leader not only in cutting edge styles, but in sustainable business practices is celebrating it's 30th anniversary
I have dabbled in every aspect of the hair industry from MAC makeup campaigns and fashion shows to coiffing the heads of celebs like Norah Jones, Jessica Stam, Kim Cattrall and James Marsden to name a few.
In 2010, I was honoured with being the first recipient of the Green Circle Salons Award for Environmental Stewardship and in 2015, I was very proud to receive The Green Champion Award from Environmental Defence for leadership in personal care products.
Now, I would like to share what I've learned over the years.
If you could find a line of products that are safe with healthy ingredients that you could use on your entire family, wouldn't you want to try them?
We are exposed to so many chemicals in everything we use.
Think about how many products it takes to keep your skin glowing, hair bouncy and scalp feeling clean and balanced? We are marketed into believing we need so many products with very similar ingredient profiles to achieve specific results - most with mass produced, unhealthy components. At WORLD - WHS, our minimal approach takes it to the other extreme. Imagine one gentle cleaner to clean your body, wash your hair, shave your face; that you could refill and reduce your plastic footprint!