Henné Organics Blomma Luxury Hand Cream
BLOMMA. This Swedish word meaning both "flower" and "to bloom" wholly encompasses the enchanting floral blend of twinflower, rose, and geranium.

With its convenient lightweight packaging and fast-absorbing yet rich formula, the Henné Luxury Hand Cream is the perfect on-the-go moisturizer for whatever your day may bring.
This product is cruelty-free, gluten-free, and USDA Certified Organic.
Directions:
Apply cream to hands and massage into skin until fully absorbed. Reapply when needed.

SWEDISH INSPIRED // AMERICAN MADE
FOUNDED IN 2015, HENNÉ'S VISION WAS TO INTRODUCE A SPLASH OF ECOLUXURY INTO THE EVERYDAY.
WE'VE TAKEN A MODERN AND MINIMALISTIC APPROACH THAT REPLACES STANDARD LIP CARE PRODUCTS WITH SOMETHING EXTRAORDINARY.
"HENNE", WHICH MEANS "HER" IN SWEDISH, IS A DEDICATION TO THE MODERN WOMAN WHILE ALSO PAYING HOMAGE TO THE BRAND'S SWEDISH ROOTS.
EXQUISITE. ORGANIC. MADE IN USA.
A NEW ERA OF LUXURY BEAUTY HAS ARRIVED.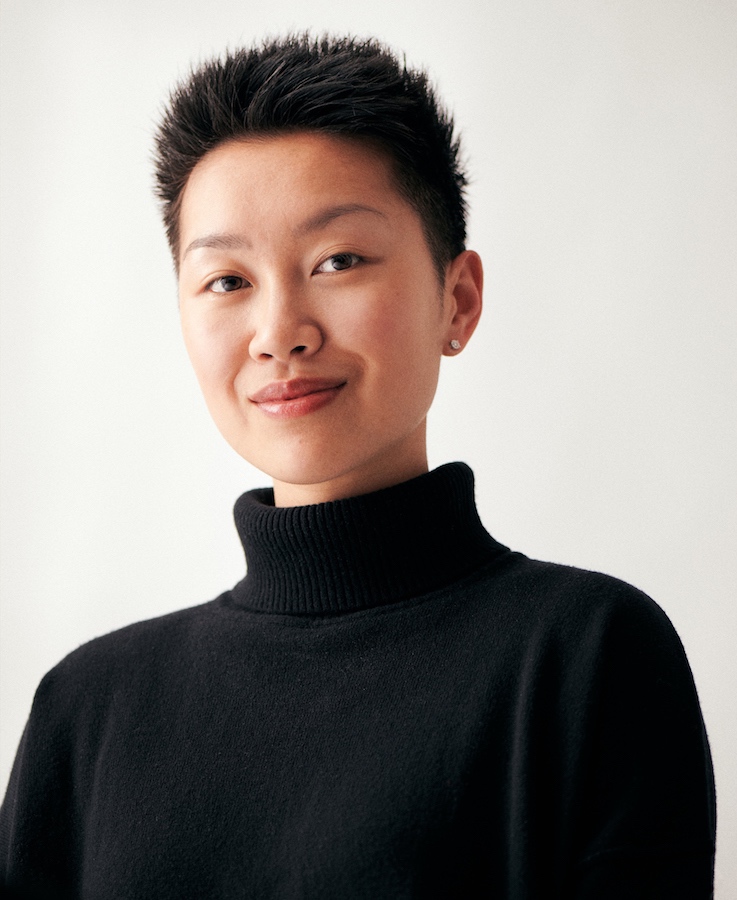 THE JOURNEY TOWARD HENNÉ STARTED FAR BEFORE 2015. CURIOSITY AND WANDERLUST TOOK ME AROUND THE GLOBE TO COUNTRIES LIKE SWEDEN, DENMARK, NEW ZEALAND, AUSTRALIA AND BACK AGAIN.
LIVING ABROAD AND MOVING FREQUENTLY FORCED ME TO DECLUTTER AND TRULY FOCUS ON THE ESSENTIALS. THIS HABIT QUICKLY DEVELOPED INTO A FUNDAMENTAL PART OF MY BEING AND HAS LED TO A STRONG APPRECIATION FOR BEAUTY IN SIMPLICITY AND LUXURY IN THE BASICS.
HENNÉ ORGANICS IS MY FIRST STEP INTO THE WORLD OF INDIE BEAUTY AND IN A REMARKABLE WAY, I BELIEVE THAT ALL THE PAST EXPERIENCES HAVE LED ME TO THIS POINT.
THANK YOU FOR TAKING THE TIME TO DISCOVER THE WORLD OF HENNÉ, AND I HOPE THAT MY LUXURY LIP GEMS BRING YOU MOMENTS OF BLISS EVERY DAY.
WITH LOVE,
LAURA XIAO
FOUNDER OF HENNÉ ORGANICS
Aloe Barbadensis (Aloe Vera Leaf Juice)*, Aqua (Water)", Argania Spinosa (Argan Kernel) Oil*, (Glycerin)*, Simmondsia Chinensis (Jojoba Seed) Oil*, (Caprylic/ Capric Triglycerides)", Vitellaria Paradoxa (Shea Butter)*, (Cetearyl Olivate)", Rosa Canina (Rosehip Seed) Oil*, (Sorbitan Olivate)", (Glyceryl Stearate)", (Stearic Acid)", Persea Americana (Avocado) Oil*, Prunus Armeniaca (Apricot Kernel) Oil*, (Sodium Levulinate)", Helianthus Annuus (Sunflower Seed) Oil*, Linnaea Borealis (Twinflower Extract)*, Tocopherol (Vitamin E)", (Glyceryl Caprylate)", Pelargonium Graveolens (Geranium) Oil*, (Sodium Anisate)", (Xanthan Gum)", Rosa Damascena (Rose) Oil*.
* - USDA Certified Organic
" - Naturally Sourced
Gluten-Free, Cruelty-Free.